The Blue Empress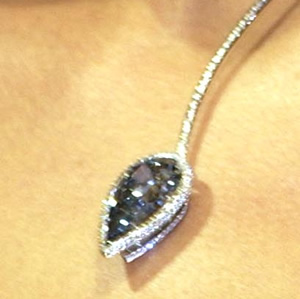 Harrods department store in London has unveiled a diamond necklace valued at around £10 million ($16 million US) which it hopes will be sold as a Christmas present. The necklace has already attracted a bid of $10 million. It is built around the Blue Empress - a rare blue pear-shaped diamond. It weighs 14 carats (the exact weight hasn't been published).
The necklace in which it is set is made from 18K white gold and a number of smaller round white diamonds. It is among a unique collection of 11 blue diamonds mounted in settings from Los Angeles-based designer Christian Tse. Curiously, the Harrods website mentioned nothing of the stone, or the other blue diamonds.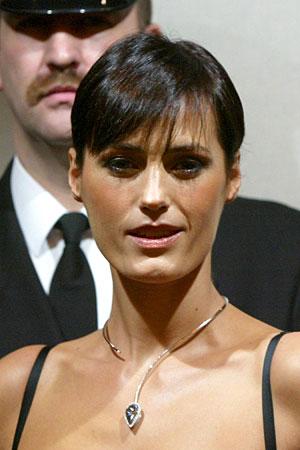 Model Yasmin Le Bon wearing the Blue Empress necklace at Harrods.
A spokeswoman for the Steinmetz Group, which polished the Blue Empress, said: "Colored diamonds are very rare but blue diamonds are even more so. It would certainly make an incredible Christmas present but it could also be bought by an businessman as an investment or by a diamond collector."
This is to be updated as more details develop.
BACK