The Chalk Emerald Ring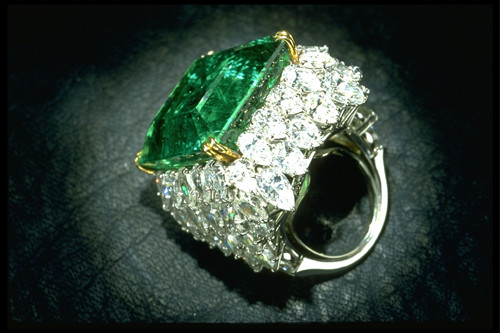 Photo by Chip Clark
The superb clarity and deep green color of the 37.82-carat Chalk Emerald ranks amoung the very finest Colombian emeralds. According to legend, it was once the centerpiece of an emerald and diamond necklace belonging to a maharani of the former state of Baroda in India.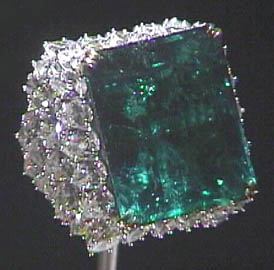 The ring, in its display case.
It originally weighed 38.40 carats, but was recut and set in a ring, where it is surrounded by sixty pear-shaped diamonds (totalling 15 carats), by Harry Winston Inc. The ring was a gift to the Smithsonian Institute by Mr. and Mrs. O. Roy Chalk in 1972. Source: The National Gem Collection by Jeffrey E. Post.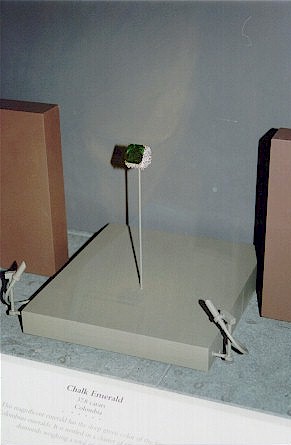 Another photo of the ring in its display case.
BACK