The Maria Alexandrovna Sapphire Brooch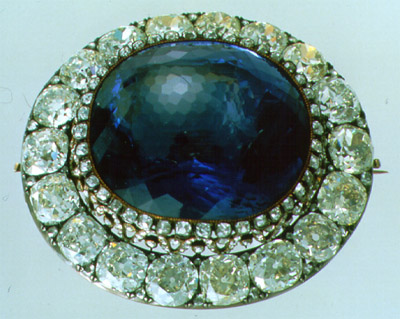 In the Great London Exhibition of 1862, a sapphire weighing 260.37 carats was purchased by Russian Emperor Alexander II and presented to his wife Empress Maria Alexandrovna. This rare treasure was described as "unique ... for its combination of size, color, clarity and extraordinary cut." Today, this magnificent piece of history is in the Russian Diamond Fund, where it is proudly shown in Moscow, Russia.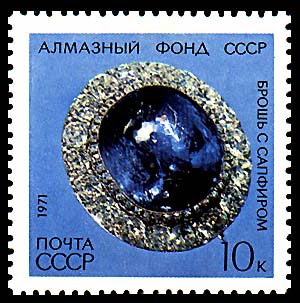 In 1971 the USSR paid tribute to the brooch along with several other
pieces from the collection by featuring it on a postage stamp.
BACK