The Star of the Season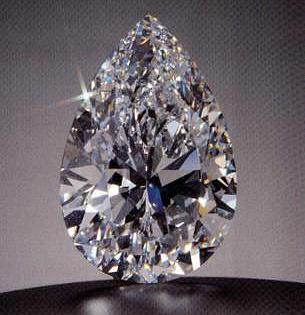 In recent years Sheikh Ahmed Hassan Fitaihi has been a major force at international jewelry auctions. The Sheikh's family business dates from 1907 when he grandfather opened a jewelry shop in Mecca in what is now Saudi Arabia. At that time, Abdul Aziz Al-Saud (known in the West as Ibn Saud) was battling to reconquer and reunite the numerous different tribes of the Arabian peninsula. The family of Al-Saud had in fact reigned over a large part of Arabia in the early 19th century but later lost much of its territory to Turkey. Eventually in 1927, Abdul Aziz Al-Saud was proclaimed king and the country was named Saudi Arabia in 1932.
During that period, Sheikh Fitaihi's father moved both his family and business to Jeddah where initially he opened a small trading shop. Known affectionately as the 'Red Sea Bride', Jeddah is the main Saudi port and through the centuries has maintained its tradition as a trading city. Ahmed Hassan Fitaihi began working in his father's shop at an early age; before long he was compelled to manage the shop alone. The Sheikh recalls one occasion where he sold almost all his stock. His father returned surprised, if not pained, to see all the windows empty. Then and there his father taught him his first lesson: "Before selling, think of buying." Jeddah has remained the base for Sheikh Fitaihi's activities: the Fitaihi Center was opened in April of 1984 and a new Fitaihi Center was added in 1993 at Riyadh, the capitol of Saudi Arabia.
Applying his father's advice in recent years, Sheikh Fitaihi has bought more than two thousand pieces of jewelry, as well as many large diamonds, at international auctions. These include an 80.02-carat emerald cut fashioned by Harry Winston Inc. from a rough diamond weighing 416 carats that had been recently found in South Africa. The diamond measures 30.86 by 21.53 by 13.51 mm and was graded as being D-color and Internally Flawless by the GIA. Purchased in New York for $7,150,000 in October of 1991 it was named by Sheikh Fitaihi the 'Jeddah Bride' in honor of his beloved city. The first of his important acquisitions, it retains a special place in his affections.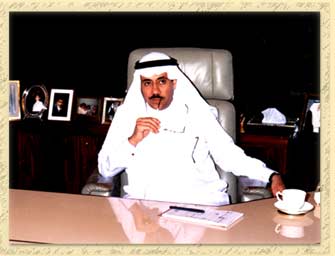 Sheikh Ahmed Fitaihi
Other purchases have included the Ice Queen in October, 1991, the second gem that was cut from the 426-carat rough stone that yielded the Niarchos Diamond; the Red Sea Star in November of 1992; an emerald cut of 50.83 carats; the Star of the Desert in April of 1993; a pear shape of 66.29 carats; the larger of the celebrated pear-shaped Arcots Diamonds in November of 1993; the Heart of the Desert in November of 1994, a heart shape of 62.42 carats.
The largest diamond which Sheikh Fitaihi has bought is a radiant cut (or as GIA calls them, Cut-Cornered Rectangular Modified Brilliant, or Square, depending) D-color and Internally Flawless stone which weighs 100.36 carats and measures 28.50 by 25.96 by 16.35 mm. The Sheikh paid $11,882,333 for this gem in Geneva in November, 1993, and shortly after named it the Star of Happiness.
His most expensive purchase has been the Star of the Season: a pear-shaped stone of 100.10 carats, bought at Sotheby's in Geneva during May, 1995. A final price of US $16,548,750 was paid for this D-color, Internally Flawless diamond turned out to the highest amount paid for a single piece of jewelry in the auction world. This world record price stands intact as of now, reached after a very hard-fought competition among the numerous international bidders present in the packed auction hall. The electrifying atmosphere of that night added to the intensity of the bidding for this piece -- the buyers attending the auction knew it was a very rare and unusual stone. Just after its acquisition by Sheikh Fitaihi, he received an instant offer to sell it with a sizable mark-up added to its final price. As an international collector, fond of such great rarities, he turned down the offer.
BACK