An Unnamed 63.93-carat Oval D-Flawless Diamond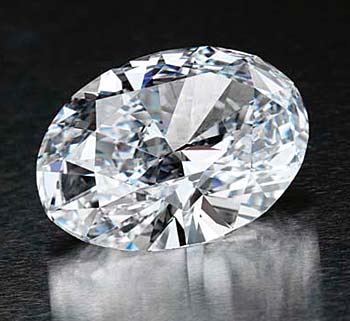 This large oval brilliant cut diamond was offered at auction by Christie's of Geneva on November 19th, 2003, Sale 1312, Lot 361. The stone weighs 63.93 carats and is the largest D-color Flawless diamond to be offered at auction. The estimate was upon request. Christie's lot description for the stone read as thus:
"A Magnificent D-Flawless Diamond
An oval-shaped diamond weighing 63.93 carats, in red leather fitted presentation case, with GIA report #12567139 dated May 6th, 2003 stating that the diamond is D colour, Flawless clarity, excellent polish and excellent symmetry.
"Report #0307029 dated July 10th, 2003 from the Gübelin Gemlab also stating that the diamond is D colour, Flawless clarity, accompanied by appendix stating that the diamond possesses a purity of colour and high degree of transparency, which are particular to the world's finest natural Type IIa diamonds. Diamonds of this type and size, displaying such a superior quality, are particularly rare and have been unearthed from only a limited number of sources around the world, such as South Africa, Brazil and India."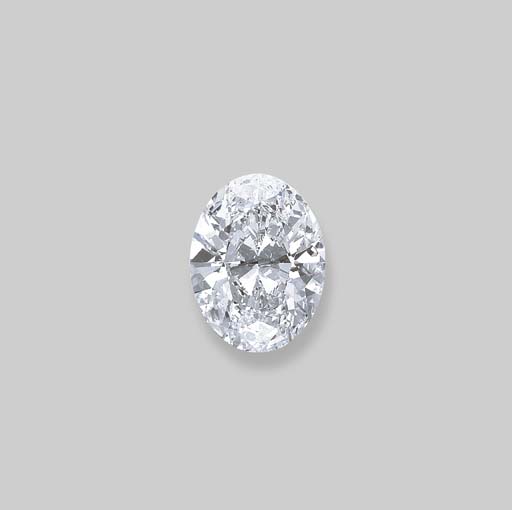 At the auction, the stone sold for 5,444,000 Swiss francs, equal to $4,246,320. Since the estimate for the stone was not listed, I don't know if this price was more than had been expected.
BACK