A Large Unnamed Star Sapphire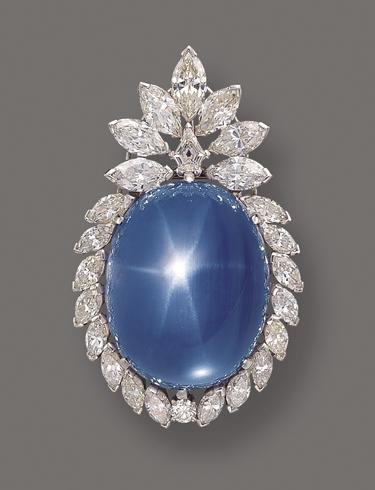 This large star sapphire has no apparent name. It appeared at Sotheby's Auction House in April of 2002. Here is what they had to say about it:
"Star sapphire and diamond pendant-brooch, circa 1955. The large oval-shaped star sapphire cabochon weighing approximately 145.00 carats, within a frame set with 23 marquise-shaped, 1 round and 1 kite-shaped diamond weighing a total of approximately 23.00 carats, mounted in platinum, with pendant hook."
The piece had an estimate of $30,000 to $40,000. The stone has no name but due to its immense size and quality, I felt it belonged on my page.
BACK